Logitech keyboard price case for 11-inch iPad Pro has arrived
July 17, 2020
Logitech has announced the Folio Touch, a new 11-inch iPad Pro model keyboard case (both the 2018 and 2020 versions). It is a more affordable alternative to Apple's Magic Keyboard, and for earlier iPad models it is similar to the Logitech Combo Touch.
The model features a foldable keyboard with a full line of iPadOS shortcut keys that are noticeably absent from the Magic Keyboard. The keys are backlit and they change their luminosity based on ambient light. The Folio also features a touchpad that supports multi-finger gestures such as swipe, click, pinch and double tap.
The kickstand is flexible, tilting up to 40 degrees, so you can flip the keyboard behind the iPad 's back (something you can't do with the Magic Keyboard). Based on the orientation of the iPad and the location of the keyboard you can use a wired iPad in four modes: texting, watching, sketching and reading.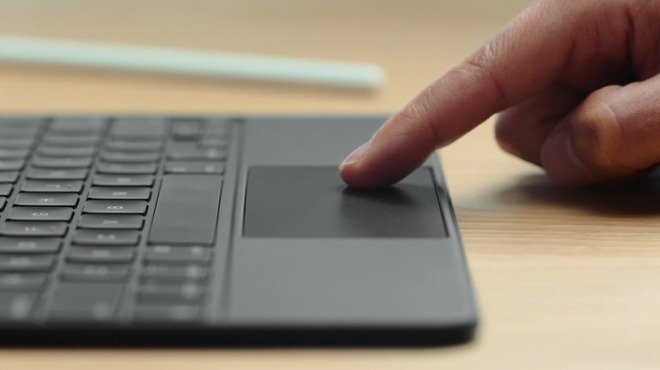 The Folio Touch attaches to the iPad Pro via Apple's Smart Connector, built into the tablet's edge. Which means the two devices will immediately pair up (no need to dink around with Bluetooth) and you won't have to charge the Folio separately — it draws power from the iPad.
Comments
0 comments